What Are the Benefits of Getting Polished Concrete in Your Sarasota Business?
Polished concrete is a trending flooring option that has stood the test of time in the market. Homeowners, business owners, architects, and interior designers love it for its unique style and aesthetic appeal. But then, the benefits of polished concrete Sarasota are much more than its looks.
Do you want a safe, beautiful, and strong floor for foot traffic at your Sarasota business? Polished concrete is the way to go. Business owners across the city use polished concrete flooring for its safety, style, durability, and ease of maintenance, among other things.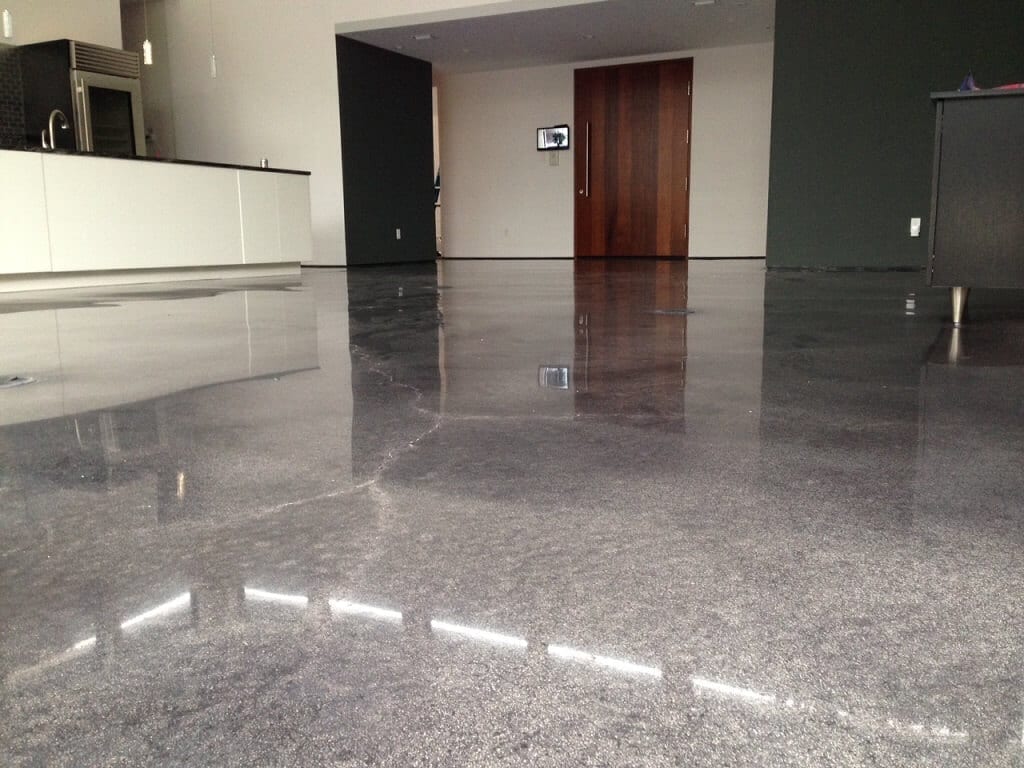 DecoCrete Services LLC is up to date with current trends and offers top-notch surface solutions. They know that polished concrete floors are now a popular choice in the commercial building industry. The company provides high-quality floor finishes for both new and existing business structures. Give them a call today to get a free quote for their professional polished concrete services.
Polished Concrete for Your Sarasota Business
Polished concrete in Sarasota is trending for obvious reasons. It offers several benefits to Sarasota business owners and their businesses. Some of these benefits are as follows:
1. More Durable
Concrete floors are generally durable. However, years of everyday traffic can affect the floors and necessitate costly maintenance and repairs. Polishing your concrete floor protects it from scratches, grooves, scrapes, dents, and more. This is where polished concrete comes in.
A smooth, seamless, and top-notch protective polish over your concrete floor makes it even more durable. From retail spaces to barbershops, hotel lobbies, and offices, polished concrete will provide long-lasting protection that enhances the durability of your floor.
2. Withstands High Foot Traffic
Polished concrete is sturdy and holds up well under high foot traffic. It does not chip, scratch, or fade due to heavy pedestrian activity. It even withstands heavy equipment traffic in warehouses. Polished concrete will be your best bet if your business has high foot traffic.
3. Easy To Clean
Polished concrete is a very convenient option for cleaning and maintenance demands. It is easier to clean than comparable options like linoleum and tile.
Unfinished concrete has a rough surface and is prone to dusting and efflorescence. Such characteristics make cleaning unfinished concrete complex and laborious. On the other hand, Polished concrete has a smooth surface that is less prone to dusting and efflorescence. Therefore, cleaning it is quick, less stressful, and very effective.
What's more, adequately installed polished concrete remains sparkly for life. It does not need regular touch-ups with sealants, waxes, or other treatments. All you need to do is sweep the floor and wash it.
4. Available in a Wide Variety of Colors and Designs
One of the biggest advantages of installing polished concrete is the vast array of colors and designs available on the market. You can customize your floor with a wide variety of designs and colors if you opt for polished concrete.
DecoCrete Services LLC can help install customized concrete polish that matches the design and layout of your office or establishment. People will notice this when they walk in and have a great impression of your business.
5. Improves the Appearance of Your Business
Polished concrete has a great aesthetic appeal that enhances any commercial space. It gives your floors a simple, exquisite, and clean appearance that appeals to people's eyes. Polished concrete will brighten the room and, in turn, the mood of everyone that walks in. It makes your commercial space a great place to do business.
Contact The Experts in Polished Concrete Today!
You can only enjoy the benefits of polished concrete when you hire an experienced team of surface solution providers for the installation. If you live in Sarasota or its surrounding areas, you should talk to DecoCrete Services LLC for all your concrete polishing and other surface solution needs.
As Sarasota's leading surface solutions provider, DecoCrete Services LLC has top-notch expertise and extensive experience in installing robust and pleasing polished concrete floors for businesses in Sarasota. They also offer several other surface finishing services for residential properties. They give free consultations to clients about the surface solution needs of their property. Give them a call today to discuss your concrete project's needs or request a quote.