#1 Concrete Coatings & Decorative Concrete Contractor in Sarasota, FL
Looking to give your old concrete floors a makeover? DecoCrete Services specializes in better-than-epoxy concrete coatings guaranteed to bring your concrete floors to life! Call (941) 400-1755
If it's concrete, we can coat it, resurface it and beautify it!
Premium 1-Day Concrete Coating Installation
Providing Quality Services & 100% Customer Satisfaction
Transform your old gray concrete into a finished showpiece! Our epoxy coating & flake systems come in a huge variety of color blends for commercial & residential applications.
Turn your garage floor into a showroom-ready surface with DecoCrete Services' custom concrete floor coating. Our Polyaspartic system is 4X stronger than epoxy and installs in only one day.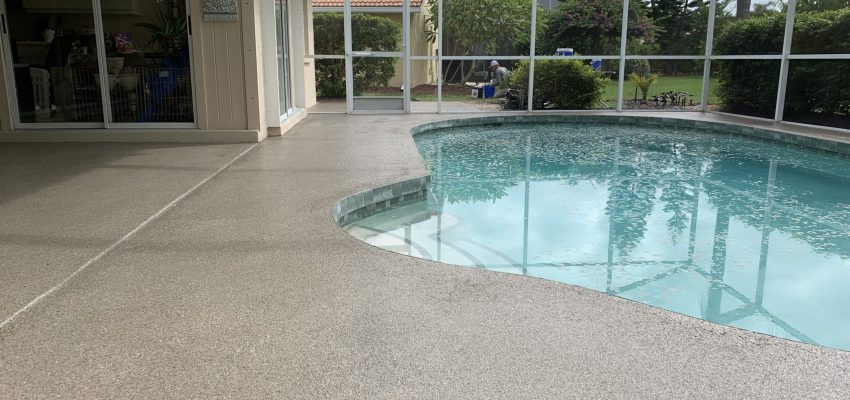 Whether you want to give your concrete pool deck an artistic finish or want a beautiful anti-slip coating, our contractors have the right tools, experience, and premium-grade materials necessary to get the job done.
Bring life and art to your patio with our decorative concrete services for patios! From extensions, placements, finishes, staining, overlays & coatings, we can help!
Why rip out and replace, when we can make your concrete look new again! Our concrete overlays can be customized to look like tile, travertine, wood planks, natural flagstone, or any other custom materials.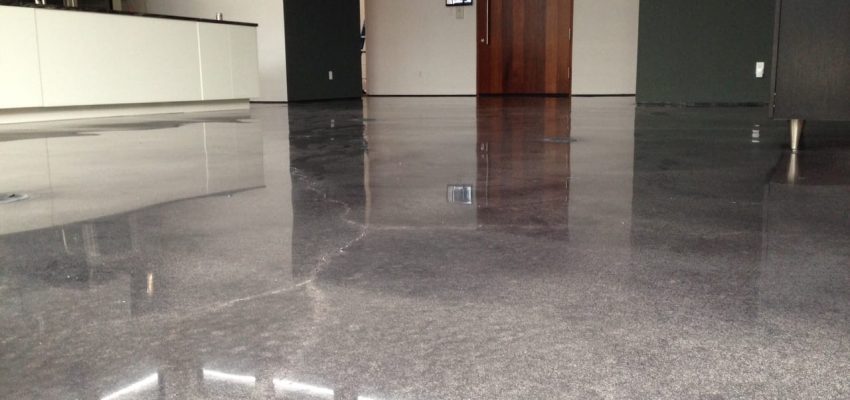 Get a modern, timeless look, that is easy to maintain with polished concrete floors. Our concrete grinding and polishing techniques can take any bland concrete and turn it into perfection.
Your Trusted Concrete Coating Contractors
DecoCrete Services is locally owned & operated, we take pride in providing surface solutions for each customer. We resurface existing concrete with beautiful and durable functional and decorative concrete coatings.
These applications can be done interior or exterior, commercial or residential, and serve many purposes. We have a variety of systems & treatments to custom-fit each individual project's needs, circumstances, and budget.
Whether you have an aged pool deck, a cracked driveway, a boring garage, a lanai that you want to dress up, an interior you need polished, or any other walkable surface, we will have a solution for you. Give us a call today!
As a Sarasota concrete contractor, DecoCrete Services does not just install products and transform floors. We strive to provide every customer or contractor with a smooth, quality experience. From the first contact, down to the last request of service, we are ready to make this process enjoyable. We look forward to hearing from you soon.
Concrete Coatings That Last - Transform Your Garage in 1 Day!
We help you get rid of old, ugly, bare, or cracked garage floors with our beautiful & functional showroom-ready concrete coatings! Here's our 1-Day garage floors makeover process:
We use shot blasting and/or diamond grinding techniques to prepare floor coatings. All grinders are hooked up with vacuum systems to clean dust.
Once your flooring areas are clean, we'll use the best-in-class menders and fillers to fix any cracks in your floors.
We'll mix and apply a durable polyurethane base coat to your garage floor, creating a durable, stable foundation for your new concrete coating.
After we apply the basecoat, we will cast your colored chip by hand to create a beautifully textured style for your garage floor.
Once the coatings cure, we will scrape and vacuum your garage floor to smooth out the surfaces. This process ensures that your finished flooring is seamless and completely flat. 
Finally, we will roll on a UV-stable clear coat to protect your new floor. This coating seals your garage floor, prevents wear and tear, and gives it a high-gloss finish.
What Our Sarasota Customers Say About DecoCrete Services
We Strive To Do the Very Best Everytime
Our service area for concrete coatings and epoxy flooring includes the entire Greater Sarasota, FL area. Listed below are the most popular communities we service including 33756, 33777, 33762, 33710, 33702, 33712, 33715, 34217, 33578, 33572, 33571, 33570, 34221, 34286, 33709, 33549, 33569, 34293, 34667, 34668, 33706, 34236, 34243, 33896, 34450, 33711, 34614, 33837, 33801, 34202, 33852, 34289, 34260, 34233, 34234, 33702, 34637, 33815, 34241, 33579, 33703, 34606, 34275, 34545, 34609, 34232, 33543, 33584, 33598. If you don't see your area listed below and are nearby, give us a call at
(941) 400-1755
to see if we can service you, or view all service areas.
Best Rated Concrete Coatings & Decorative Concrete in Sarasota & Manatee County
Call DecoCrete Services for the best decorative concrete contractor in Sarasota at (941) 400-1755
, or get in touch with our
local experts for a concrete coating quote
. We're available to answer your questions and concerns
24/7/365 – Contact us today
!