Trusted Concrete Sealing Contractor in Sarasota, FL
Want to turn your concrete floor into a work of art?
We can transform any concrete surface into a water-proof, stain-resistant, and durable masterpiece. Our concrete sealing services is the perfect solution for any Sarasota residential and commercial space that needs a complete flooring restoration. Contact DecoCrete Services at (941) 400-1755 for more detailed information.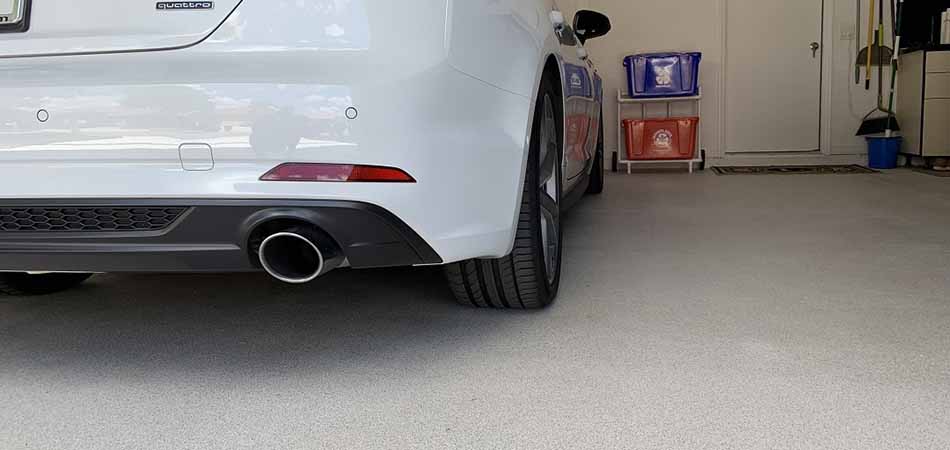 At DecoCrete Services, we aim to deliver customized services to every project. Unlike other concrete sealing companies, we aren't serving a number. The team at DecoCrete Services knows we're enhancing family barbecues, pool parties, driveway sports, garage workspaces, and so many more memory-making spaces.
Our track record speaks for itself, and we promise to bring the same attention to detail and efficient approach to every project. As the top concrete floor sealing contractor in Sarasota FL, DecoCrete Services is committed to maintaining a family business that focuses on our customers' decorative concrete needs.
Complete Concrete Sealing Services Sarasota
DecoCrete Services create custom solutions for concrete floors, driveways, and patios to make them last. We offer several concrete sealing services and deliver attractive results for all tastes and functions.
Prevent wear, tear, and give your concrete surface a new look with our concrete sealing services. Contact us for a free consultation today!
Garage floors see a lot of wear and tear, so concrete coatings need to handle anything you throw at them. Polyaspartic coatings is a permanent three-layer system that makes garage floors easy to clean and more durable. They can cure to full-strength faster than other options, mend small cracks, handle higher temperatures, and resists stains and UV damage. This is particularly important in year-long sunny Florida homes. 
Epoxy Concrete Floor Coatings
Our epoxy flooring can turn any drab concrete floor into a water-proof, stan resistant work of art. Combining polymer resins with hardeners creates a unique chemical bond with the concrete that can be customized with multiple colors and other decorative options. It's a quick process with limited downtime, so your space can be used fast.
Acrylic textures cover existing outdoor concrete to create attractive, slip-resistant, stain-resistant, durable surfaces that won't burn your feet. The versatile coatings that work in multiple settings, can be customized to fit your aesthetic, and even offer protection against UV rays.
Concrete overlays give new life to worn concrete surfaces by creating customized looks that can replicate tile, wood planks, and more. You can choose from many colors to match your decor, including metallic overlays. Concrete overlays protect against salt and chemical damage, the elements, and abrasion.
Concrete staining and concrete dying requires minimal prep but completely alters the look of boring old gray concrete. Stains react chemically with elements in the concrete while dyes penetrate the concrete for better color saturation. Both options alter the appearance of your concrete surface to refresh and update your space.
Concrete floor polishing is like a facelift for any concrete flooring. The multi-step process is quite similar to sanding a wood deck and involves grinding, honing, and polishing the cement with abrasives to refine the space. Once finished, the cement floor should have a glossy finish that is easier to care for and maintain.
Protective Concrete Sealing Service: Protect Your Driveways & Sidewalks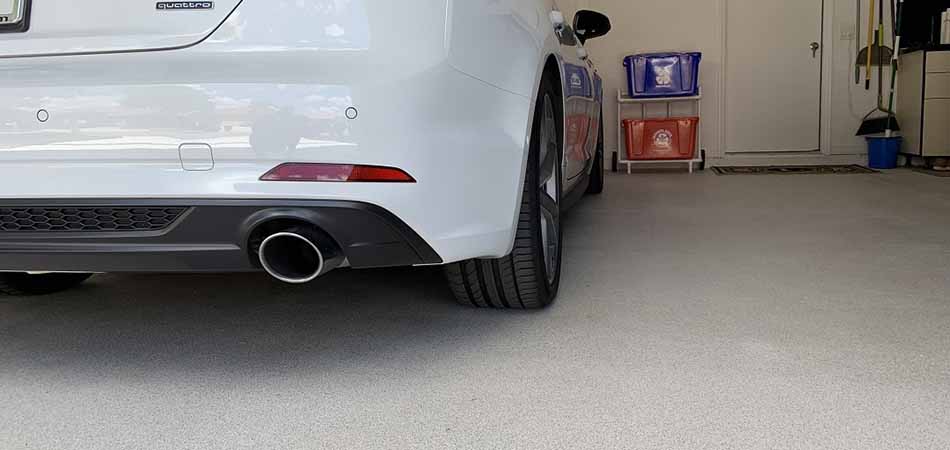 Fed up with boring old gray concrete? Concrete sealing could be the best answer for patios, garages, and basements in desperate need of an upgrade. Modern concrete sealants can do incredible things for any space, and we can customize the solutions to suit many needs
Concrete sealant can make a surface slip-resistant, which can be especially helpful near pools and during rainy seasons! 

Choosing a concrete sealant enhances durability, prevents moisture issues, and extends the life of any space. 

Don't worry about stains anymore because these sealants make concrete stain-resistant and much easier to clean.

Ripping out and replacing a concrete slab is messy and time-consuming, but most sealant projects go on fast and easily.

Choose from multiple colors, textures, and patterns to create a visually stunning space that remains functional.
From patios to garages, cement floors are a go-to choice for many spaces, but they're not as easy to replace as carpeting or tile. Instead of looking at a significant overhaul that keeps the space off-limits for days or weeks, why not choose a faster, easier approach? Concrete sealing services can refresh and rejuvenate a space in a fraction of the time.
Since we get a lot of questions about concrete sealing, we thought we'd answer some of the most common ones. 
Concrete sealing works best on dry concrete at temperatures above 50°F. Optimally, sealing should occur when temperatures will remain above 50°F for at least 24 hours following application.
It's important to note that there are two primary types of concrete floor sealers, penetrating and film-forming. Penetrating sealers, like silicates, penetrate the concrete to form a barrier that won't peel or wear off, and they look more natural. 
Film-forming concrete sealers, like acrylics and epoxies, form a coat over the surface. They can create unique textures and patterns but may need reapplication. 
Since outdoor spaces can experience heavy wear and tear, they often need protection from things like tire marks, lawn care chemicals, and the elements. Penetrating sealers work better for outdoor concrete slabs because they offer better moisture protection and hold up better overall.
On the other hand, Indoor spaces don't generally see as much wear and tear, so it's possible to use film-forming concrete sealers. Of course, some covered spaces, like garages and workshops could still see a good deal of foot traffic, so penetrating sealers may work better.
It depends on the type of concrete sealer and how much traffic the space gets. The more traffic and exposure a space gets wears the sealer down faster.
Epoxy and urethane concrete sealing last anywhere from five to ten years, depending on the use. 

Acrylic-resin sealers generally last from one to three years, though spots that see extreme traffic can wear down in six months.

Reactive chemical sealers, the penetrating sealant type, last the longest. Even in high traffic areas, it can last ten years or more.
What Our Clients Think Of Our Work
Thomas Skillman
Sarasota, FL
Devin and the team at DecoCrete Sevices know their business, back their product and do really outstanding work. The technicians are skilled and conscientious. I have dealt with this company twice for porch flooring with the same great results. If I have another similar project I will use them again!
They were on time for the appointment they were very precise explained everything before they started and left me with a beautiful Garage Floor I would recommend them to everybody they were the best price out of nine companies And did a fantastic job
Get the Best Concrete Sealing Company in Sarasota
Is your concrete ready for an upgrade? Contact us today for a free quote and learn first-hand why DecoCreate Services became the top concrete sealing contractors in Sarasota FL!