Top Concrete Polishing Contractor in Siesta Key, FL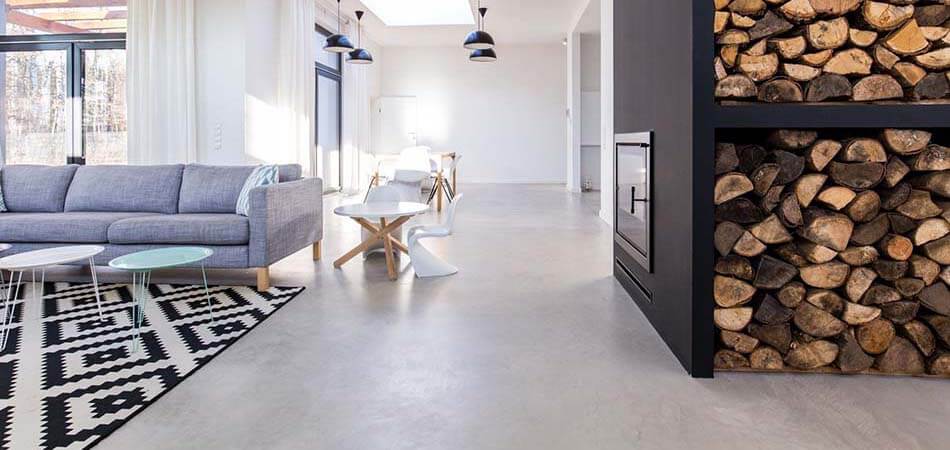 Polished concrete floors in homes have become a popular trend in recent years. It looks great in your living home area, providing incredible durability that can last for many years.
Also, they are easier to maintain, and they can create a sharp and elegant aesthetic with the right furniture and home decor. Aside from polished concrete floors in the living room, polished concrete is also perfect for garage floorings and countertops.
If you are looking for the best contractor to help you achieve high-end polished concrete floor finishes, hire DeoCrete Services, LLC. We have been in the industry for 12 years and are the most trusted concrete polishing contractor in Siesta Key, Florida, and nearby areas.
Our team of experts and dedicated members take pride in providing quality service and high-performance concrete polishing systems.
Benefits of Polished Concrete Floors for Siesta Key Properties
Polished concrete comes with many amazing benefits.
Aside from the aesthetic value, a polished concrete floor improves the service life of your flooring — making it highly resistant to foot traffic and toxic mold growth.
Concrete polishing seals and densifies your floorings' surface, making them resistant to stains and easier to clean.
A newly waxed concrete flooring may seem slippery due to its apparent reflectiveness. However, this isn't the case because the process of polishing grinds and flattens the surface of the floor and improves traction.
In fact, polished flooring has more friction compared to an ordinary concrete surface.
As mentioned, concrete polishing doesn't require frequent maintenance, thanks to its durability. In addition, due to its reflective traits, it improves ambient lighting, enabling the home to minimize the use of electricity.
Our concrete polishing services will turn your old and worn-out concrete into a functional piece of art.
Call us today
to get a free consultation!
Polished Concrete Design Options in Siesta Key
We have a wide array of options and color schemes that can perfectly match any designs or home decor you have in mind.
Aside from the living room area, our concrete polishing systems are also excellent for the following applications.
Polished Concrete Garage Floor
A polished concrete floor makes your garage floor look fantastic and increases traction.
Polished Concrete Driveway
Polishing your concrete flooring improves its durability resulting in a longer-lasting driveway surface. And despite the apparent reflectiveness of the concrete, it's not slippery, which improves safety and enhances your homes' overall design.
Polished Concrete Countertop
Our concrete polishing services aren't limited to flooring. You can also find a large selection of designs and color schemes for your countertops.
Outdoor Polished Concrete
Aside from adding elegance to your home's interior, concrete polishing in your outdoor area also improves safety in your home, especially if you have little ones running around.
Below are some of the commonly asked questions about polished concrete.
Thomas Skillman
Sarasota, FL
Devin and the team at DecoCrete Sevices know their business, back their product and do really outstanding work. The technicians are skilled and conscientious. I have dealt with this company twice for porch flooring with the same great results. If I have another similar project I will use them again!
They were on time for the appointment they were very precise explained everything before they started and left me with a beautiful Garage Floor I would recommend them to everybody they were the best price out of nine companies And did a fantastic job