Trusted Concrete Floor Sealing Contractor in Lakewood Ranch, FL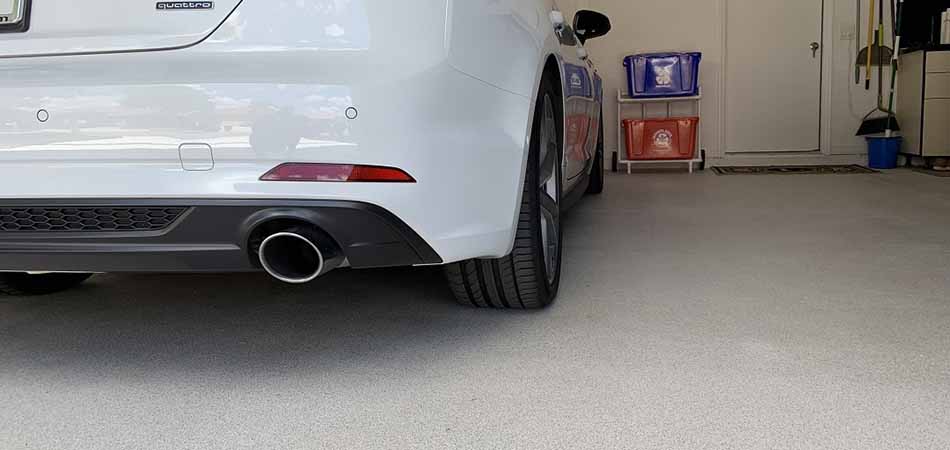 DecoCrete Services LLC is passionate about delivering the best possible concrete sealing service every time. We take pride in creating solutions to repair and renew concrete. Whether you have a boring garage, cracked driveway, or a concrete interior that needs polishing, we got you covered!
Our team of concrete floor sealing contractors are experts at providing concrete repairs, sealing, and polishing to bring back that fresh look on any concrete surface. We serve the entire area of Lakewood Ranch, FL, which includes popular places like: 
Bradenton 

Osprey

Siesta Key

Sarasota
Complete Concrete Sealing Services in Lakewood Ranch
For refurbishing or restoring concrete floors at home or in the office, epoxy flooring is the premium solution. It transforms old and cracked floors into something unique and classy. This service is also perfect on top of your existing wood, laminate, or tile flooring.
Say goodbye to your old, dull, and aging garage because we will transform it into a stunning and classy area! Our garage makeover service offers different designs and colors you can choose from. It lasts longer and requires less maintenance.
Prevent wear, tear, and give your concrete surface a new look with our concrete sealing services. Get a free consultation today by
calling us
!
Concrete Staining and Dyeing
Protecting your concrete floors from future damage is also our priority. Our stain protection is suitable for all concrete surfaces. Adding depth, texture, and color to your floors is one major benefit of dyeing your concrete.
Concrete resurfacing is an ideal solution for reviving the outdated look of your interior floor, pool deck, patio, or driveway. Our foundation repair can eliminate stains, cracks in concrete, and other impurities as we conceal them with a new layer.
With a polished concrete floor, your space will look much more elegant. It's an excellent way to transform your floor into a more beautiful part of your home. Polishing concrete can also minimize the amount of time and labor needed to clean and maintain your floor.
Are you still fixing your worn-out outdoor area? Our stamped concrete service can restore that! It improves the overall look of your outdoor concrete without being too costly. Once we apply our outdoor concrete sealer, regular cleaning is all you need to do. 
Once we apply concrete sealing, your floor will become stronger, stain-resistant, and water-proof. You can select from our pattern, texture, and color options. This service makes the restoration easier and quicker than replacing your concrete floor.
Benefits of Sealing Your Concrete Floor in Lakewood Ranch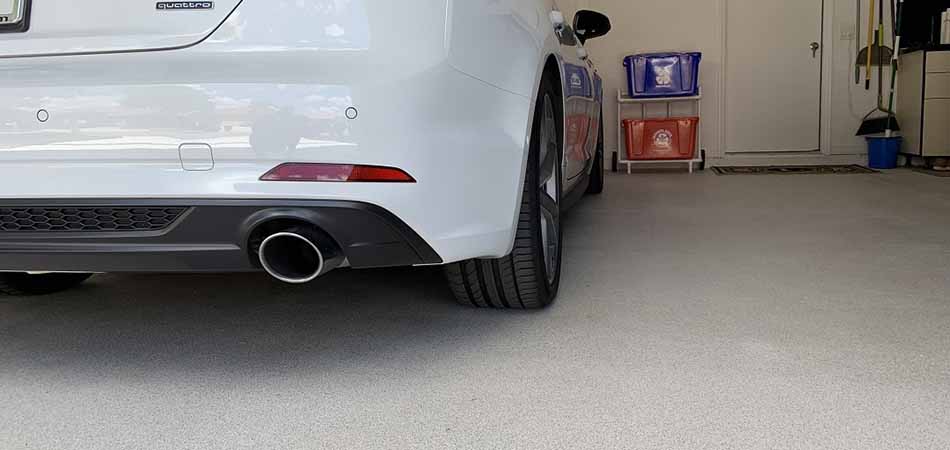 Damaging elements such as the changing weather, moisture, and corrosion can cause significant destruction to your concrete. However, with a concrete floor sealer, your surfaces will have a layer of strong protection against these elements.
Not only is your floor protected, but it also achieves a sleek look when sealed. Concrete sealing contractors like us offer you a variety of styles, colors, and patterns that we can customize to fit the aesthetic of your home or place of business.
High Structural integrity
Strengthening your concrete surfaces is essential to making it last for many years. It won't easily break or wear out over time and has a high corrosion resistance to changing weather, as well as moisture resistance.
Thomas Skillman
Sarasota, FL
Devin and the team at DecoCrete Sevices know their business, back their product and do really outstanding work. The technicians are skilled and conscientious. I have dealt with this company twice for porch flooring with the same great results. If I have another similar project I will use them again!
They were on time for the appointment they were very precise explained everything before they started and left me with a beautiful Garage Floor I would recommend them to everybody they were the best price out of nine companies And did a fantastic job
Our company can do anything from foundation crack repair to jobs with concrete countertop sealer and concrete crack repair epoxy. So, if you are looking for an industry-leading concrete sealing service, request a free quote from us now!